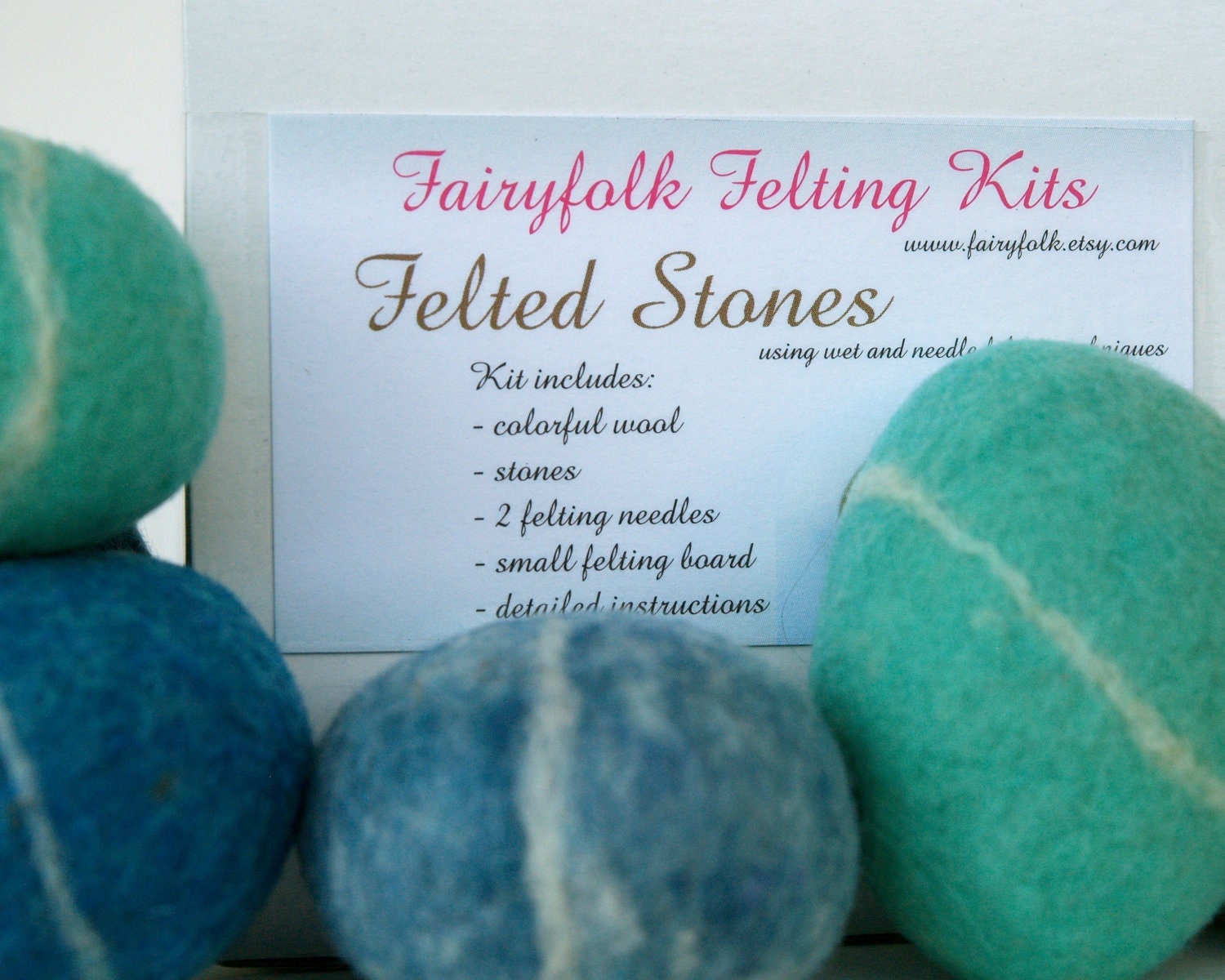 i think i may have found a new craft to indulge in.
it looks relaxing.
i have seen so many great felted items on the internet lately and have been keen to get into making some. i thought i would start small and see how i go with this needle and wet felting kit i found on
Etsy
.
i love these felted rocks, actually i think its the colours that i love.
thinking of making a little collection of eggs for an easter display similar to the ones pictured below.
so sweet.